---
Child Issues / Guardianship
I want custody of my children
Custody Care and Control
Divorce and its impacts on children are not a hidden fact at all. Studies show that children have sensitive minds, so their issues need to be handled with care. Ending your marital relation adversely affects the mental and physical health of your children.
Our expert team of family lawyer in singapore is very much well aware of the adverse effects of divorce on the lives of children. Our specialist divorce lawyers have a staunch belief that children should also be supported and cared for during the process.
In marriages with young child(ren), parties can become very acrimonious because both parties may fight for the rights to take care of their children. They both want the child(ren) to stay with them. There is also confusion as to what is Custody & Care and Control. Click here for more details.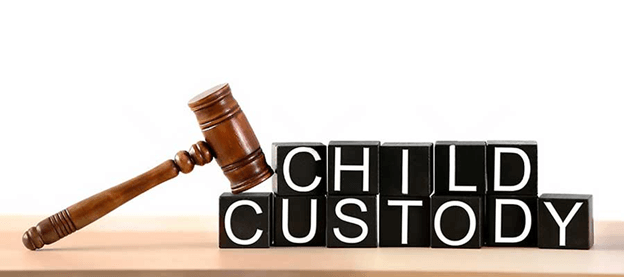 Custody
This refers to the rights to make major decisions for the child especially in issues of religion, major medical emergencies, education. The Court's default position is "Joint Custody" i.e both parties to be jointly responsible for the child(ren) in all of these issues so that the child(ren) see that both parties are present in their lives. This is for the benefit of the children alone.
If you have compelling reasons to argue for sole custody, you will have to discuss this with our divorce specialists or child custody lawyer on whether it has merits.
Care and Control
This refers to who takes care of the needs and day to day care giving for the child(ren). They are also called "care giver" or "primary care giver". Depending on numerous factors as set down by law and the case law, the Court decides who should be the care giving parent taking into account what would be in the best interest of the child(ren). You should discuss extensively with your child custody lawyer on why where and how the child(ren) will be cared for if they stay with you. This would be a good start in your fight for the care and control of the child(ren).
Shared Care and Control
This refers to where the child(ren)'s care and control is divided between both the parties meaning the child(ren) stays with both parents and their time is divided between them. The Child(ren) can stay few days with 1 parent and the balance time with another. If you wish to have shared care and control of your child in the divorce, please discuss extensively with our Divorce Specialist on why the Court should grant shared care and control as opposed to care and control on 1 parent only.
Our firm has specialised and have successfully defended "fathers" in getting in getting Shared Care and Control orders for our clients. So you can consult with our Divorce specialist on shared care and control. Click here for more details.
I cannot see my child(ren). I am denied access to my child(ren). My spouse is stopping my access.
Access
This refers to 1 spouse having the care and control of the child(ren) which means the other spouse as the right to see the child(ren) and spend quality time with them. Usually this issue is decided in a Divorce based on what is in the best interest of the child depending again on many issues that is prevalent in their marriage.
Committal Proceedings
If you can show and have evidence that the parent having care and control of the child(ren) is deliberately preventing your access, then consult with our Divorce Specialist to discuss together with the relevant evidence, so that matters can be brought to the attention of the Court. As to what constitutes evidence of "denial" of access our Divorce specialist will be able to access and advise you accordingly.
Frequently Asked Questions
Who has the final say in key decisions in a minor's upbringing? The court considers 3 main factors when deciding who gets the child custody as follows:
Parents' financial conditions
Determining the primary caregiver of the child
The present living arrangement of the child
No, the Singapore court gives equal rights to both parents and a mother cannot lawfully stop the father from seeing his child unless the court orders to do so in exceptional circumstances. It is at the discretion of the court to determine which decision is in the best interests of the child.
First things foremost, a "child" of a marriage is defined as a child under the age of 21 years old. There is no particular age for a child to be able to refuse seeing a parent and they are often not mature enough to decide if visitation should happen. Consult our team of child custody lawyers to offer you expert advice on child access and child custody regarding your divorce proceedings.
No, a child's wishes do not have the final say in whether he/she is against visiting a parent. There are a few ways to go around this difficult situation. The custodial parent can start with a little cajoling and encourage the child to have access with the other parent or try to resolve any differences during visitation. A child's opinion is not decisive but should not be ignored. Be open to seek professional psychological counselling for your child which can be helpful to resolve underlying problems, or you can consult a child custody lawyer.