---
Get An Affordable Will Lawyer in Singapore
Have you been thinking of creating your Will? It would not be an easy decision to do, but it is one of the best decisions in your entire lifetime. The existence of a Will can make the division of property and assets crystal clear so that your friends and family can go through the transition process. If you are still wondering what would be the right way to write a will, then hiring a Will lawyer Singapore is the right thing to do.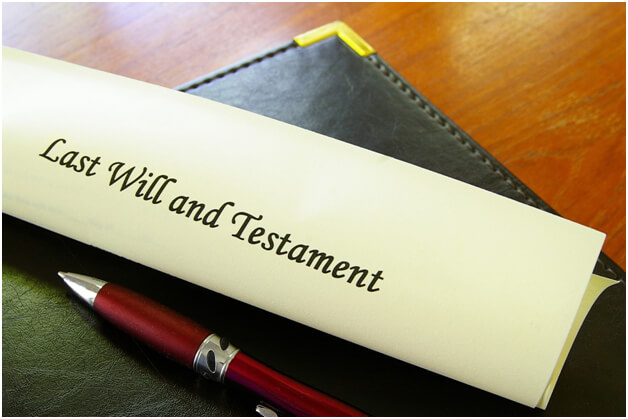 Things to consider when writing a Will:
Here are some important things that should be with you when writing a will:
Your Will has to be written
You need two witnesses to sign your Will. He/she must be at least 21 years of age and must not be amongst the beneficiaries of the Will.
You should have a list of all your assets.
Name of beneficiaries
The division formula based on which you want to distribute your assets
How can a Will Lawyer Singapore help?
You should hire a law firm for wills to find a competent lawyer who can assist you with the entire process.
Help you with the legal matters of Will creation:
Will creation also requires certain legalities to be followed. As a non-professional in this field, you wouldn't be aware of these rules and procedures so that a will probate lawyer can help you with that.
Make you understand the purpose of Will:
A will probate lawyer Singapore can be in a better position to make you understand about the purpose of a will. Obviously, you know that it is a document containing the formula for the division of your assets but how can you make things equal (if you want to) can be something that you can discuss with your lawyer. However, it is not compulsory, and you can make your own choice. This activity only comes into play if you want a suggestion or need help in this regard.
Law Firm For Wills - Provide you with a Performa of what to include:
Our law firm for Wills can provide you with a questionnaire or Performa that you can use for accounting your asset and making the right decisions about them. You only need to fill the Performa, and the initial draft of your Will would be ready.
After creating your initial draft, our lawyer would proofread the document for mistakes and errors. After removal of those errors, you can give it the final reading and approve it. At this stage, your Will is created, but it would be best if you still made it official before it can be considered binding on your heirs.
Limits confusion in the long run:
The laws can be confusing sometimes. A simple error or flaw in the statement could make it look different from the original one. In such a situation, the law firm for Will or a lawyer can help you avoid any confusion in the long run.
Inclusion of a revocation clause:
Like the other legal terms, you might not be aware of the revocation clause and its importance at the time of will creation. So, a good lawyer would help you with it and include revocation clause so that any other will that you have prepared previously would be nullified.
Getting the right lawyer to write your Will:
Do you want professional will lawyer Singapore to write your Will? You can contact us at Dranico, and we'll provide you with one of our best associate who masters in will writing.
He/she will not only guide you about the entire process at the start but would take you to go through each step with patience, and it is one of the most important documents of your life.
Our expert Will/Probate lawyer can handle the entire process with ease and outstanding professionalism. Besides, you won't need to spend much time on the process. You only need to spend an hour of your time on this process and make the life of your dependants easier. You can rely on us and contact our legal experts at Dranico for creating your Will. We wish you all the best.
Frequently Asked Questions
Engaging a will lawyer in Singapore for a simple will writing service can cost about $200 - $400 in general. However it varies depending on the complexity and the number of clauses in the will, which affects the time it takes to prepare a will. Nevertheless, you can opt to write a will yourself at no cost, but there are some formalities that have to be fulfilled for the will to be legally valid.
No, it is not mandatory to hire a will lawyer in Singapore if you wish to write the will yourself in the presence of 2 or more witnesses. By doing so, your family would need to hire a will probate lawyer for the execution of the will. Not many individuals know exactly how to go about writing a will, hence it is advisable to seek legal advice from a will lawyer to ensure that your will is valid. They can better advise you on how you should write one to prevent future complications and proofread the will to ensure the necessary formalities are fulfilled.
Click here for notary public singapore