---
Family Law Firm in Singapore
Have you been confusing the family lawyer with the divorce lawyer? Well, if you have been doing so, you haven't been wrong because a family law firm Singapore often spends more than half of its time in dealing with the divorce cases. In reality, a family divorce lawyer handles many other domains apart from the divorce cases.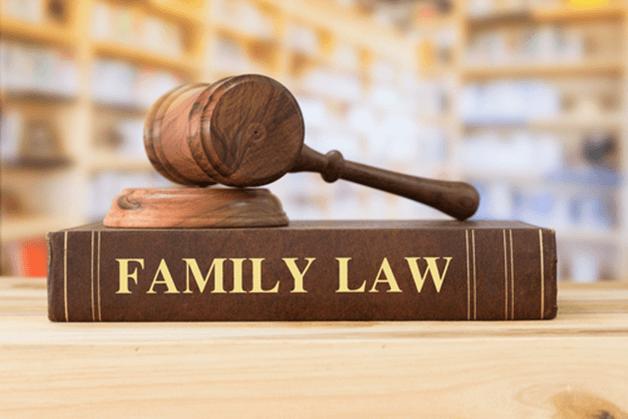 Domains covered by family lawyer Singapore:
Want to know what are some of the other domains that the Singapore family lawyer covers? Keep reading as we have categorized some of the prominent fields that a family lawyer Singapore can handle:
Divorce:
A family lawyer deals with divorce issues. Whether you or your partner has agreed mutually for a divorce or you have a dispute over the entire process, you can get help from the family lawyer to resolve this issue for you.
Deals with mental capacity issues:
If you want to secure your interests in the long run, even in case you have lost your mental ability to make decisions in an unfortunate event, even then a family law firm Singapore can help.
You can nominate the lawyer to execute the lasting power of attorney, and he/she can take care of your interests. Similarly, the family lawyer can also be hired to help you with the appointment of a deputy for your loved one who has lost the mental capacity.
Although this process can be painful, getting professional help can ensure that you are going to make the best decision regardless of your mental state in the future.
Will creation:
A family lawyer Singapore can also assist you in the creation of your will and distribution of your assets to different family members.
A good family lawyer will help you understand the different types of wills available and the benefit of each type. Moreover, you can rely on the probate lawyer specifically to get your will ready. Similarly, a family lawyer would be vital if you need to apply for the Grant of Probate or Letters of Administration after the death of a family member.
Adoption
Our specialist Adoption lawyer helps in ensuring all the documents filed are in order and will attend all hearings to get the adoption Order for the couple or single person adopting a child. You can rely on our adoption specialist lawyer as they have more than 20 years experience bring joy to families looking to adopt a child not only from Singapore but also from foreign countries.
Guardianship
A family lawyer also handle issues and applications relating specifically for children like Guardianship. Do you know persons who are not parents have no rights to apply under the Guardianship of Infants Act? Our specialist Guardianship lawyers research the law to help families and persons who are NON-Parents to apply for custody of children. The criteria is still paramount interest of the child. Based on that our family specialist lawyers have helped many families apply for custody of children NOT under the Guardianship of Infants Act.
Personal Protection Order/Maintenance Order
A family lawyer also handles Personal Protection Orders (PPO) and Maintenance Orders (MO). The specialist family lawyer can advice and handle the process and hearing for the PPO and MO matters. This is apart from the Divorce process. The process can be daunting and it requires a PPO and MO specialist lawyer to help you move through the myriad of processes and requirements.
Characteristics of Singapore family lawyer:
Before hiring the family law firm Singapore, you should be sure that the lawyer that they would be assigning to use would be real professional. Here are some of the characteristics that can help you make the family lawyer your nominee in various cases.
Honest:
You must ensure that the family lawyer that you are dealing with is honest with you regarding your case and the facts associated with it. No matter how harsh the truths are, your lawyer should be able to convey them to you as soon as possible.
Loyal:
Loyalty is one of the characteristics that you should look for in a family lawyer because you would not like the critical information about your family and assets to be revealed to your enemies or people against you.
Sound legal knowledge:
Besides, the legal knowledge for which you are actually hiring a person should be sound. You can't rely on someone whose knowledge about the legal systems and laws under consideration is vague or not up to the make.
With these characteristics, you should be able to get the best results from your family lawyer Singapore and get all your family issues resolved smoothly.
Is it necessary to hire a family lawyer?
No, it is not obligatory to hire any such lawyer in normal circumstances but in case you need help in any of the above-stated matters, then getting help from a professional family lawyer is must it is because you can't handle all the legal aspects yourself, so it is better to be safe.
What is the cost of hiring a family lawyer?
Generally, the cost would depend on the professional experience and the complexity of the case to be handled; however, a lawyer with adequate experience would cost you around $2,500.
If you require a professional lawyer, you can get in touch with us. We can dedicate a lawyer to help you with all your family matters. Leave us a message, and we'll get back to you with professional help within no time.
Frequently Asked Questions
A family lawyer in Singapore is responsible for dealing with legal issues involving family relationships like adoption, child custody, divorce cases and asset settlements. However, it is an umbrella term as it encompasses other legal areas including tax laws, estate laws, constitutional law, and many more.
For individuals who are having financial difficulties in paying the full costs to hire a family lawyer in Singapore can apply for legal aid which is funded by the government. To be granted legal aid, one has to pass a test beforehand to determine his financial eligibility. It is often not free of charge but a lawyer will be appointed to assist with your case on a subsidized rate. This is available to Singapore citizens and permanent residents only.
Choosing the right family lawyer can be overwhelming when you are experiencing a lot of emotions following a separation. It is essential to select a family law firm in Singapore that has experienced and highly qualified family lawyers for an initial consultation. You will want a lawyer you can easily communicate your concerns with and who understands your priorities. In this way, your lawyer can advise about your legal matter accordingly and have your best interests at heart.