---
Specialist Divorce Lawyer in Singapore
Each divorce case is different so using a single approach to manage each case isn't the right solution. To manage your individual case, a family lawyer in Singapore for divorce is essential who can guide you about the different options available along with pleading your case in the light of laws and regulations to which the courts are bound.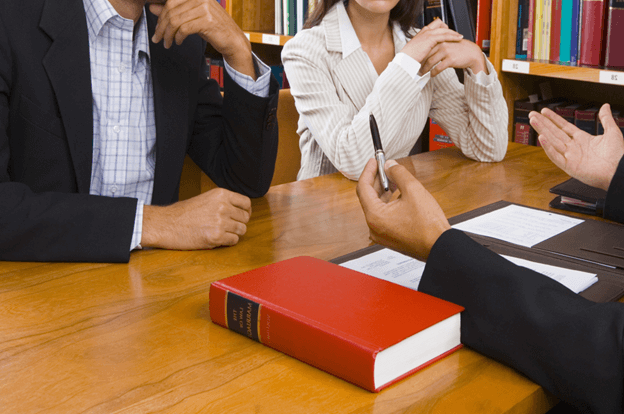 Why do I need a specialist divorce lawyers?
Well, you might not think that you need the professional help but the divorce lawyers in Singapore can be of great help in the entire process. Here we are stating a few benefits hiring a family divorce lawyer:
Family Divorce Lawyer - Get diverse range of options:
As a nonprofessional, you might not have an idea of the options that you have when dealing with a divorce but an informed family lawyer for divorce can highlight all the options pointing towards the best option that you can avail of in a particular scenario.
Legal help:
You can get some legal help from the lawyer even if everything else between the partners is already settled. The court would require the family divorce lawyer to plead it fully with legal stature. So, here is when the family divorce lawyer can help.
Shift your legal burden:
The divorce process is already burdensome for people, so shifting the legal burden to someone who knows what he/she is doing would be better and you can easily concentrate on the mental and emotional well-being.
Expat Divorce Singapore - Extra ordinary situation:
If you have some extra ordinary situation like a partner living in a foreign country or handling your divorce when you are not in Singapore, then you need expert in expat divorce Singapore. An experienced person can handle such cases with great ease.
Divorce Law Lawyers in Singapore:
These are some of the reasons that would compel you to hire specialist divorce lawyers or hire expat divorce law lawyers in Singapore for your divorce cases and family issues.
End of Marriage
Dissolution of Marriage
I want to end my marriage/divorce what do I do ?
We understand that divorce is a difficult and daunting prospect to many clients. You should first consult a lawyer on your options and the processes.
Options
Contested / Uncontested
The parties should decide whether you and your spouse want to proceed with the Divorce on an uncontested or contested basis. When parties do not agree on Divorce and/or matters relating to the flat, children or other issues, then the Divorce is termed "contested". When parties agree on all issues then it is "uncontested". Divorce matters can proceed as "contested" and can turn "uncontested" due to your lawyers' work and the agreement by parties.
Simplified / Normal
If all matters are agreed then parties together can proceed on Simplified Divorce. Parties can through their lawyers prepare all the relevant papers, signed by both parties and filed as Simplified Divorce. This Divorce is completed within a much shorter time compared to the Normal Divorce. Contested/Normal Divorce may take from 6 months to more than 18 months depending on the contentious nature of various issues (children, maintenance, assets). Uncontested/Simplified Divorce may take up to 5 months to complete. It is therefore preferable to proceed on Uncontested/Simplified Divorce.
Process
You can initiate divorce proceedings against your spouse by filing a Writ for Divorce and other relevant court documents prepared by your lawyers in the Family Justice Courts.
Divorce proceedings are not an easy task to deal with. It is an emotional process that involves a lot of trauma, anger, and depression. The two major stages of the process are; the divorce and the ancillary stages.
The divorce stage involves binging you into a marital union( residing together) with your spouse. In contrast, the ancillary set focuses on solving other issues, such as your children, property disputes, your assets, and many more.
The relevant documents and processes are set out in the Family Justice Courts Website. Click here for more details. The filed documents are then served personally on the spouse (Defendant). Please Click here for more details on what is a personal service.
Who will get the house in a divorce? What happens if my husband/ wife is hiding their property? Can I still get the house even though I didn't contribute financially towards it?
HDB Flat
In most marriages parties own at least a HDB flat. What should happen to this flat upon Divorce? How should it be divided? Can it be retained for the wife and children? Should it be surrendered? Can it be sold?
Our Family Law Specialist with extensive experience in this area would be able to advice you on what would be the best possible outcome with the facts you can provide to them. Whether the minimum occupation period has expired? What was your monetary and non-monetary contribution to this marriage etc. Whether there are any assets being concealed by the other spouse. Please call us for free consultation at 68370259. Click here for more details
Division of Matrimonial Assets
During the divorce process, the division of marital assets is a bit tiring and draining process.
Your matrimonial assets usually include those assets which you have obtained during the marriage. They include your fixed deposits, bank savings, insurance policies, investments, CPF monies, and other assets that you have acquired during the marriage or have been substantially improved throughout your wedding.
We have a team of highly expert professionals experienced in family law, divorce issues, and marital assets disputes. They will give you the best advice after studying your case in detail.
Every case is unique and different. Click here for more details
Click here for child custody lawyer
Frequently Asked Questions
A divorce lawyer specializes in divorce matters and have a wealth of knowledge in contested and uncontested divorces. Divorce lawyers protects the rights of their clients during legal separation, divorce cases, and child custody cases. They are also responsible for child custody and financial aspects of the divorce such as assets distribution.
On the other hand, family lawyers cover more than just divorce matters as they also deal with adoptions, domestic violence, maintenance and youth court issues.
Consult our team of professional divorce and family lawyers at D Rani & Co for all your divorce-related issues. You can count on our expertise to provide an in-depth counsel to your problems and handle your case with utmost discretion and confidentiality. We are an authorized attorney firm in Singapore and are dedicated to help our clients meet their legal needs.
Yes, you can file for an expat divorce in Singapore if you are married to a foreigner and meet some pre-requisites below. First and foremost, you have to be married for a period of at least 3 years. Also, one partner must be a habitual resident of Singapore. If both you and your spouse are residing in Singapore and has a Ground for Divorce to seek for annulment.
Divorce fees varies depending on several factors, whether it is on an uncontested or contested basis and considering the grounds of the divorce. Also, the per-hour charge rate for family divorce lawyers varies from lawyer to lawyer. You can expect a specialist divorce lawyer's per hour rate to be higher than that of an associate divorce lawyer.